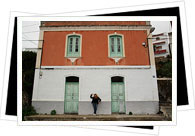 Tenerife is one of Spain's most popular destinations and continues to have one of the most thriving real estate markets in the country. Whilst the Spanish property 'boom' has ended on the mainland, in particular along the Costa del Sol, Tenerife continues to be one of the hottest spots for buying Spanish property. Many foreign investors are even selling out of the mainland and buying Tenerife properties instead. Year round good weather and a hugely busy tourist industry means that buying Tenerife property to rent is a guaranteed winner due to the high deman for holiday lets. Similarly, those who have bought homes have seen a significant rise in property value as Tenerife steadily maintains its popularity.
Check out this list of reputable Tenerife Real Estate Agents, many of which offer services in English.
Tenerife Real Estate Agents
Crossley, Morfitt & Lennox
C/Amalia Alayon 3, Los Cristianos, Arona 38650, Tenerife
Tel: +34 922792952
www.cmltenerife.com
Don Piso
Avenida Antonio Dominguez, Local 5, Playa de las Américas, 38660, Tenerife
Tel: +34 922753723
www.donpiso.com
Horizon Property Group S.L
Centro Comercial Don Antonio, Local 25, C/Juan XXIII 19, Arona, Tenerife
Tel: +34 922792651
www.horizonpropertygroup.com
Nexo Canarias
Centro Comercial Terranova, Local 210, Puerto Colon, Playa de las Américas, Tenerife
Tel: +34 922716678
www.gruponexocanarias.com
Paul Ruane: Los Gigantes Properties S.L
Avenida Jose Gonzalez Forte 18, Los Gigantes, Santiago del Teide 38683, Tenerife
Tel: +34 922861313
www.tenerifepropertysales.com
Santel Properties
Avenida Emigrante, Esq. C/Gomera, Playa San Juan 38687, Tenerife
Tel: +34 922865220
www.santelproperties.com
Tenerife Casa
C/Bulevar Chajofe 8 Local C/los Cristianos, 38650 Tenerife
Tel: +34 922794667
www.tenerifecasa.com
Tenerife Properties
Centro Comercial Palo Blanco, Local 3, San Eugenio, Playa de las Américas, Adeje 38660, Tenerife
Tel: +34 922792110
www.tenerifeproperties.net
Urban Américas
C/Helsinki, Centro Comercial Oasis Dakota 18, Jardines del Duque Adeje, 38670 Tenerife
Tel: +34 922719617
www.urbanamericas.com
If you have decided to buy Tenerife property then visit our Spanish Mortgages for advice on setting up an overseas mortgage.