Why not extend your trip to the Canary Islands and travel to Gran Canaria from Tenerife?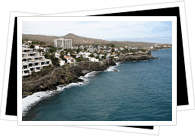 Gran Canaria has got it all, from picture perfect beaches to pumping parties, it makes an especially good choice if you are travelling with a mixed age group.
Gran Canaria is famous for its varied climate so make sure you pack accordingly! To the north you are likely to find cooler conditions whereas the south is hot throughout the year and is the best place to beach it. The central region is mountainous and weather conditions can get very wet and cloudy.
Gran Canaria Highlights
Las Palmas - Gran Canaria's capital city is definitely worth dedicating some time to, especially if you are a night owl! By day you can enjoy the beach at Las Canteras or dip in and out of the great shops and museums that are scattered all over the city. The capital is so buzzing that youc an often catch cultural events, expositions and performances - make sure you check out what's on while you're in town. For weekly listings visit www.guiadelocio/laspalmas.
When the sun sets on Las Palmas it's time to get your dancing shoes on. There are plenty of options for eating, from tapas to experimental modern cuisine. Then you can explore the huge number of bars and clubs around the center for a fun packed evening of salsa and sangria.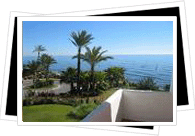 Beaches - An obvious reason to visit Gran Canaria is to enjoy the wonderful 236km long coastline. Amongst the most popular Gran Canaria beach resorts are San Agustin and Playa del Inglés. Head to Maspalomas if you want to explore the beautiful sand dunes, or Puerto Rico for excellent watersports. If you are looking for a more picturesque and less busy beach escape then Puerto de Mogán comes highly reccommended. Whilst all amenities are available here, buildings have been kept low rise and the landscape is beautiful and unspoilt.
Jardín Canario Viera y Clavijo - Wildlife lovers should not miss the chance to visit Spain's largest Botanical Garden. Covering 27 hectares this beautiful haven of tranquility contains over 2000 species of plant, including examples of the 500 species unique to the Canary Islands. The park is situated just 7km from Las Palmas, in Tafira Alta.
Caldera de Bandama - This enormous volcanic crater is definitely worth a visit when you are passing by the Botanical Gardens. Measuring 1000 metres across and 200 metres deep, it really is an unforgettable sight. Even more incredible is the fact that people inhabited the caves formed down the steep sides of the crater.