Museo de Antropología de Tenerife (Casa de Carta)
(Anthropology Museum of Tenerife)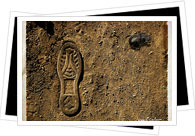 Explore the Canarian popular culture of today and yesterday in this fascinating museum of anthropology. Combining the regional and the global, the old and the new and the past and the present, this museum is the perfect chance to learn all about the traditional customs, traditions, artisanship and beliefs that served as the base of Canarian culture. A certain nostalgia for the past sets the tone as 14 exposition rooms take you into the traditional life and times of the Canary Islands.
Aside from its vast holdings, the museum's setting is worth a second glance as well. Built between 1721 and 1742 for government bigwig Matías Rodríguez Carta, the building is a typical upper-class Canarian house of the epoch and spotlights one of the best-conserved traditional courtyards in the Canary Islands.
Casa de Carta
c/ del Vino, s/n
Valle Guerra (La Laguna)
(Tel) 922 54 30 53
Museum Hours (Winter): Monday-Friday 10:00am-1:00pm, 3:00pm-6:00pm
Museum Hours (Summer): Monday-Friday 10:00am-1:00pm, 4:00pm-7:00pm
Museo Etnográfico del Instituto de Granadilla
(Ethnographic Museum of the Institue of Granadilla)
Granadilla's Ethnographic Museum maybe be tiny, but it's certainly big on culture. Take a peek into the museum for its interesting assortment of ceramics, metals and wood work, all hailing from Tenerife's fascinating Guanche past.
Carretera General a San Miguel
Granadilla de Abona
(Tel) 922 77 04 07
Museo Etnográfico y Centro Alfarero Cha-Domitila
(Cha-Domitila Ethnographic Musem and Pottery Center)
Santiago del Teide's small ethnographic museum is best-known for its collection of traditional ceramics and definitely worth a stop if you're exploring the area.
Carretera General de Arguayo
Santiago del Teide
(Tel) 922 86 34 65
Museum Hours: Tuesday-Sunday 10:00am-1:00pm, 3:00pm-6:00pm
Museo Arqueológico de Puerto de la Cruz
(Archaeological Museum of Puerto de la Cruz)
Treat your inner historian to a true blast from the past at the Archaeological Museum of Puerto de la Cruz. Along with Canarian flora and fauna displays, the real draws are the exhibits of ceramics and mummified remains dating all the way back to the Guanches, Tenerife's indiginous civilizaiton. Plus, the 19th building - featuring a traditional Canarian enclosed balcony - in which the museum is housed is a city highlight in itself.
c/ Lomo, 11
Puerto de la Cruz
(Tel) 922 37 14 65
Museum Hours: Sunday 10:00am-1:00pm, Mondays closed, Tuesday-Saturday 10:00am-1:00pm, 5:00pm-9:00pm
Museo Arqueológico y Etnográfico de Agache
(Archaeological and Ethnographic Museum of Agache)
As home to the impressive Güímar pyramids attributed to Tenerife's Guanche civilization, it's only natural that Güímar has an archaeological and ethnographic museum of its own. Complement your pyramid visit to this small but interesting showcase of archaeological goodies, such as ceramics, utensils, tools and even skulls.
c/ Antiguas Escuelas
Güímar
(Tel) 922 53 04 95
Museum Hours: Monday-Friday 5:00pm-7:00pm